3D Modeled Blender
3D Model of Osterizer Galaxie Blender. This was the first item I have ever modeled and I chose this one because of its glass and chrome texture.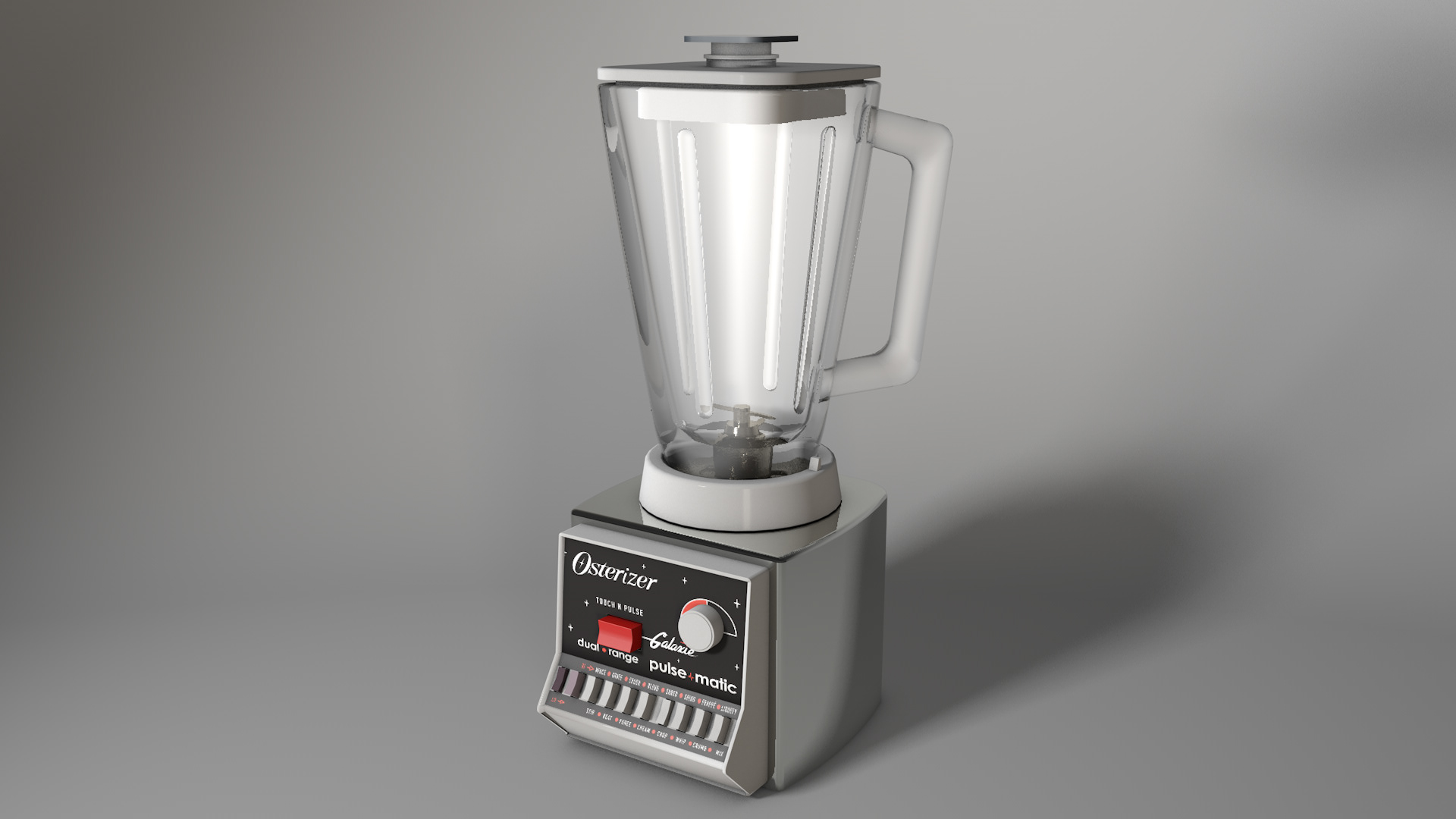 Final 3D Render (with ambient occlusion) of an Osterizer Galaxie
This is the first 3D model I have ever done. I chose an Osterizer Galaxie Blender because of its use of chrome and glass. 
Wireframe (with ambient occlusion)